.de Is the Number One in Germany
Study finds .de to have the highest awareness, trust and registration values among German consumers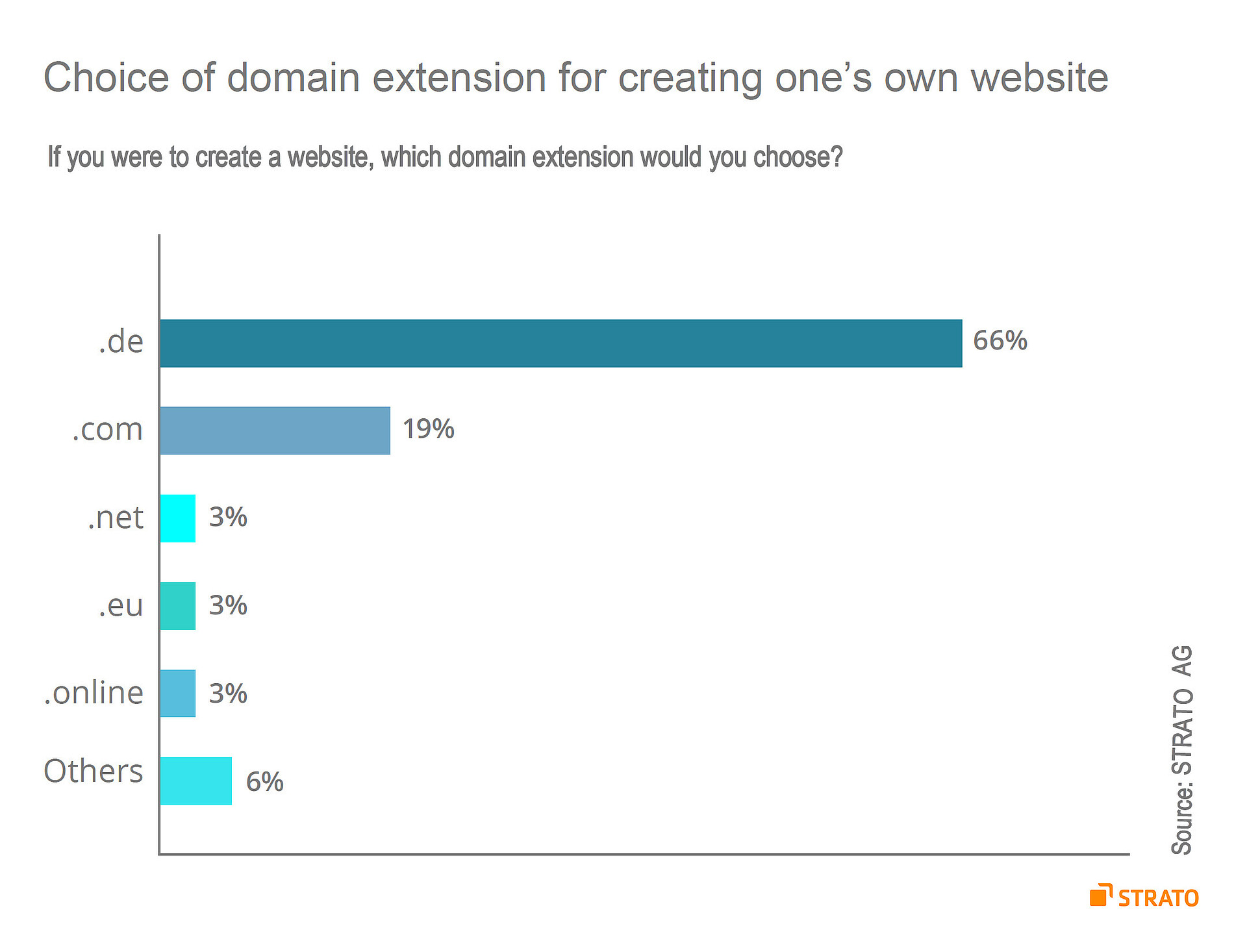 When choosing from the wealth of domain extensions, Internet users in Germany definitely prefer their own country code. This is the result of a survey, the market research institute YouGov carried out on behalf of the web hoster STRATO.
Two out of three Internet users in Germany would choose the Top Level Domain (TLD) .de, for instance to launch their own web presence, the success of which strongly depends on the domain that is used. A decisive factor is the domain's memorability. With 4.2 points on a scale of five, .de clearly scored first in this respect in the study STRATO conducted on the occasion of its 25th anniversary.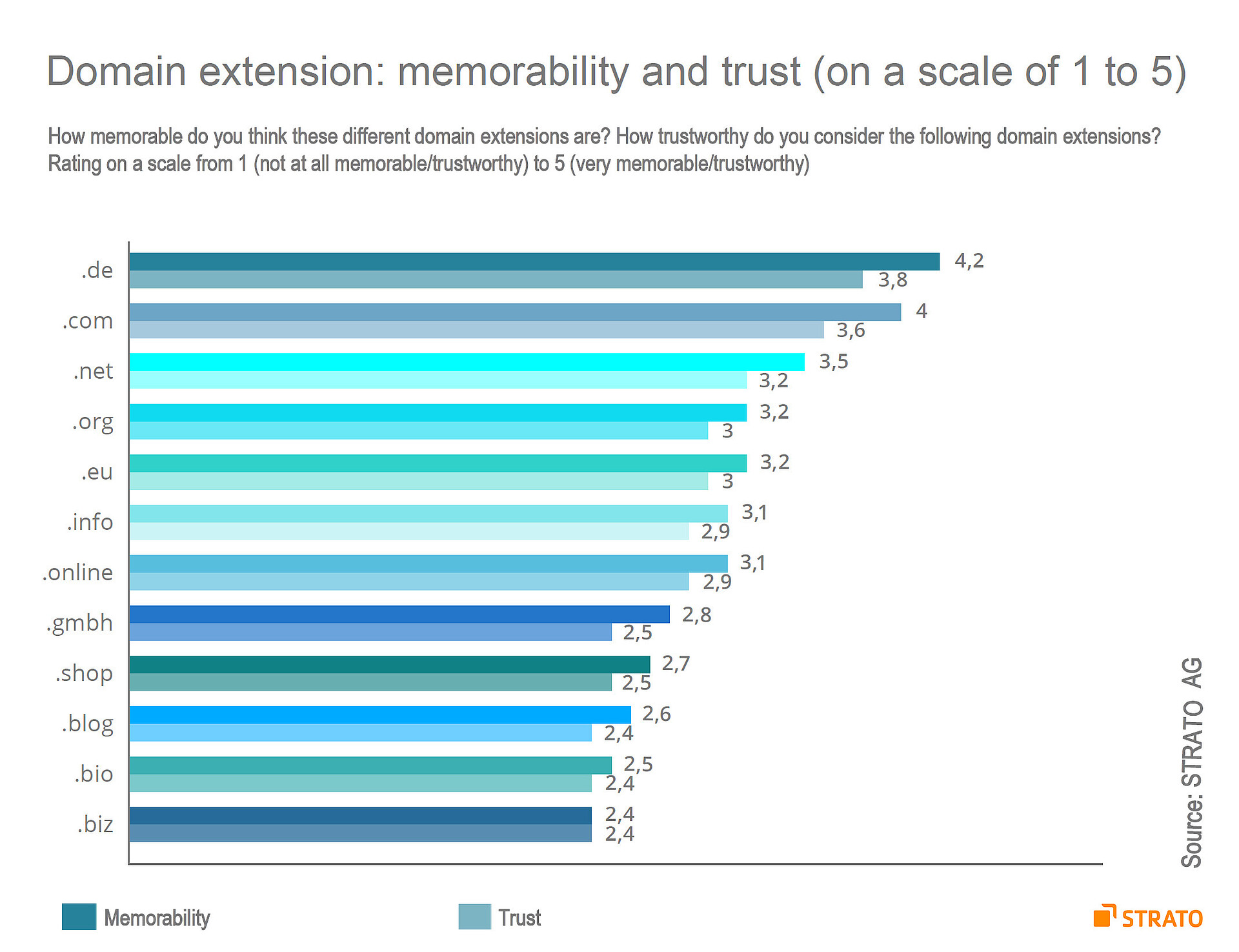 The strong presence of .de in Germany is also underscored by the answer users give when asked which domain they would enter in the browser as a test if they do not remember the complete address of a website: 71 percent said they would add the extension .de. Thus, the national country code is much more established in Germany than .com, which only takes second place with 14 percent.