Brussels, 19 September 2023 - With the launch of its website https://www.tld-isac.eu, the work of the first European top-level domain Information Sharing and Analysis Center (EUR TLD ISAC) has officially kicked off. The European TLD ISAC aims to strengthen cybersecurity capabilities and resilience and fosters collaboration among top-level domain operators across Europe.
As cyber threats continue to evolve and pose challenges to the digital landscape, proactive cybersecurity measures become ever more critical. The website serves as a platform for sharing insights and good practices. It is the central point of contact and information for anyone interested in the subject or in joining forces to tackle cyber threats.
Paul Lewis, CISO at Nominet and Chair of the TLD ISAC Steering Committee, said: "This ISAC is incredibly valuable as it gives us a platform to share our collective challenges, and the knowledge, thoughts, and best practices needed to face these. Right now, cyber criminals are out there sharing information and we need to do the same if we're going to keep pace with the threat landscape. By taking this proactive approach, we can set a positive example for the TLD operator industry."
Kristof Tuyteleers, CISO at DNS Belgium and Chair of the TLD ISAC Working Group, said: "The TLD ISAC Working Group will allow us to make use of the shared knowledge of all members across Europe to further improve our cybersecurity and response to emerging cyber threats. The website is an important facilitator. It is also our calling card for interested stakeholders to see what the ISAC has to offer and how important our joint contribution is to the global security of the domain name space."
Thomas Keller, Member of the Executive Board of DENIC eG & member of the Steering Committee ISAC, said: "Cybesecurity is a shared responsibility. Through the TLD ISAC, DENIC eG participates in a united effort, harnessing collective expertise from top-level domain operators across Europe. It's not just about encouraging efforts to defend our digital realms; it's about empowering them. As a hub of knowledge and collaboration, our website is where insights meet action, fostering a safer and more resilient internet for all."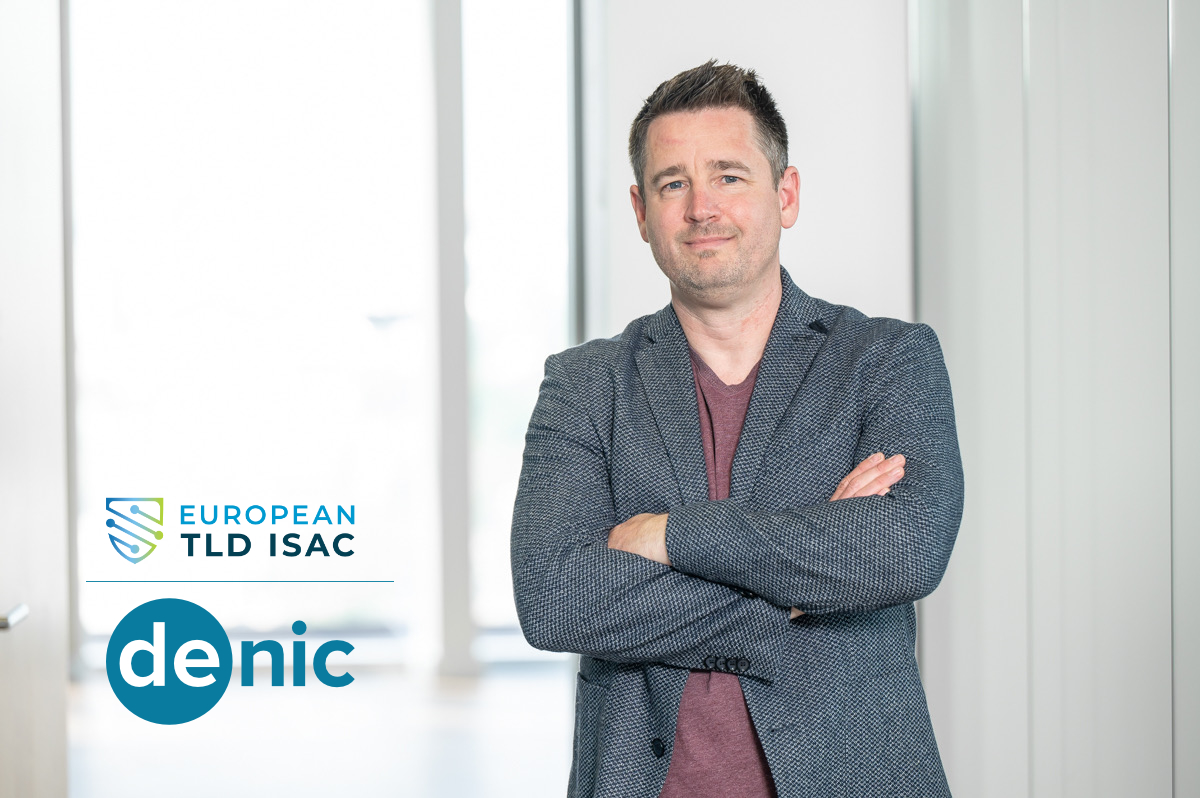 Thomas Keller, Member of the Executive Board of DENIC eG & member of the Steering Committee ISAC

The website will feature a resource library with content drafted by experts of the TLD ISAC Working Group. An article on measuring the maturity level marks the launch of the website, two more articles - one on DDOS attacks on authoritative servers and the use of firewalls, the other on unpatched DNS servers on internal networks - will follow soon.
The TLD ISAC is supported by CENTR, the association of European country code top-level domain (ccTLD) registries. Strategic oversight and impetus come from the Steering Committee consisting of the founding members of the TLD ISAC. The TLD ISAC will be welcoming collaboration partners at a later stage, yet interested parties are invited to contact the Steering Committee and Working Group Chairs.
About TLD ISAC
The mission of the European Top Level Domain Information Sharing and Analysis Centre (EUR TLD ISAC) is to promote the security and resilience of top-level domains in Europe through information sharing, collaboration, and good practices exchange. It brings together domain registry operators, security experts, and other stakeholders to share threat intelligence, identify emerging trends, and develop proactive measures to prevent and mitigate cyber-attacks
For further information please contact:

Nina Elzer -TLD ISAC Coordinator
E-Mail: nina@centr.org