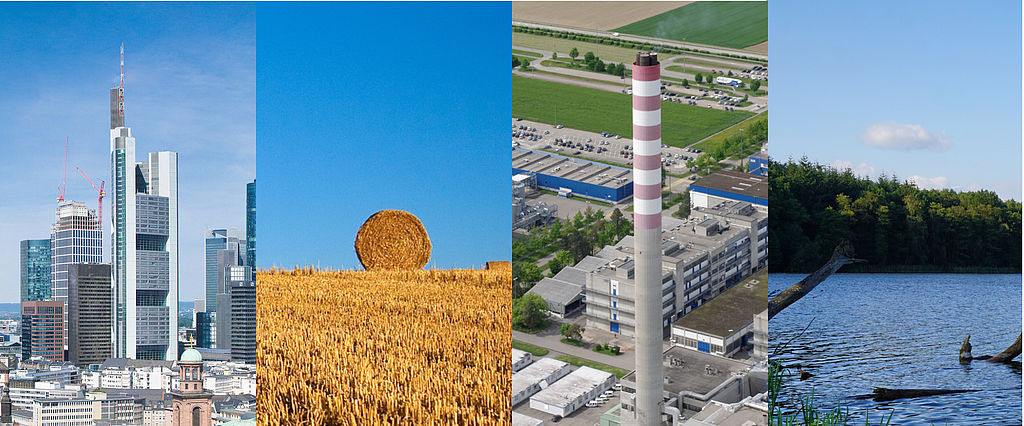 You find them in agricultural regions and economic hotspots, in industrial parks as well as in nature reserves – domains with the German ending .de are registered virtually everywhere in Germany. And 2017 saw another increase in .de domain numbers.
Regardless of size and organisational structure, the number of .de domains is constantly increasing in all German federal states. Take a look at the annual statistics to trace the trends and developments in all German states since 1999.
The national growth rate (+1.05%) was above that of 2016 (+0.49%). For the first time ever, the average growth rate was exceeded by all federal states of the eastern part of Germany in 2017. Looking at the complete German territory, nine federal states scored values level to or above the mean value. Negative growth was found only in West Germany.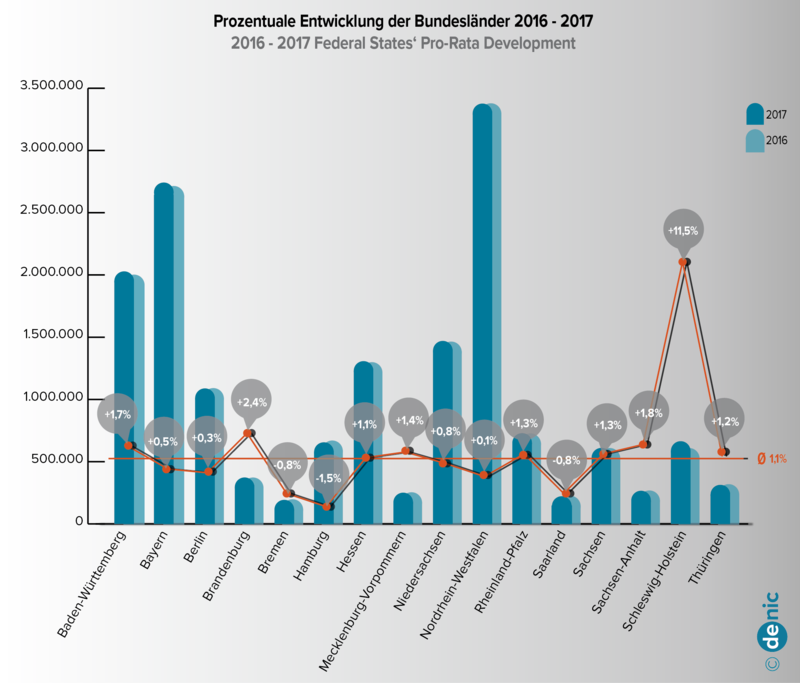 141 urban and rural districts exceed the federal percentage average of domain growth (1.1%) in 2017. You can download the data for all the 401 districts here.
The holders of .de domains are resident in all parts of the world. Our comprehensive press release on the regional domain statistics 2017 gives details about the trends and distribution with regard to domain holders whose principal residence is outside of Germany.