Since 5 November 1986, the German country code .de has been present on the Internet. Live and work, social and creative performance, education and entertainment – Domains give a digital profile to the most varied areas of life. Discover here examples of .de Internet presence and read our anniversary press release. Here you find out important dates and milestones in the DENIC history and the evolution of .de.
Open.hpi.de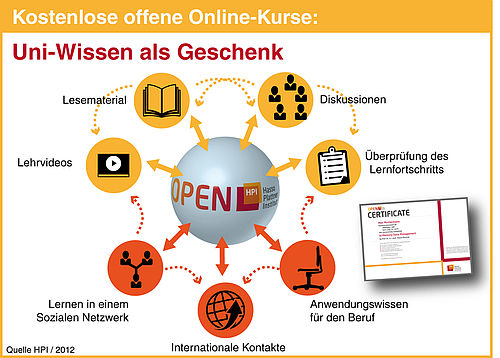 The accesses to knowledge and education are becoming ever more diversified. Today, the traditional learning methods are complemented by digital offers, such as MOOCs (Massive Open Online Course). When it comes to online courses on all aspects of information technology, the educational platform open.hpi.de run by the German Hasso Plattner Institute of Potsdam University is the leading address.
Enhanced analytics for big data or IT law for software developers are two examples of the content that is made available to everybody free of charge in the online courses. The courses are offered in German, English and Chinese. More than 120,000 students from 180 countries have made use of the platform since it was launched in 2012. 35,000 of these received a certificate after having passed the final exam successfully.
Different from other study platforms, openHPI works with fixed schedules. Every course combines tutorial videos, texts, self-tests, regular homework and examination tasks with a forum where students can discuss with each other and the so-called teaching team.
The potential of the online educational platform is so convincing that the World Health Organization (WHO) also has decided to use it. In future, 7,000 WHO employees and their helpers in 150 countries as well as the population concerned shall be trained and educated about contagious diseases and pandemics via the open.WHO portal.
Solebich.de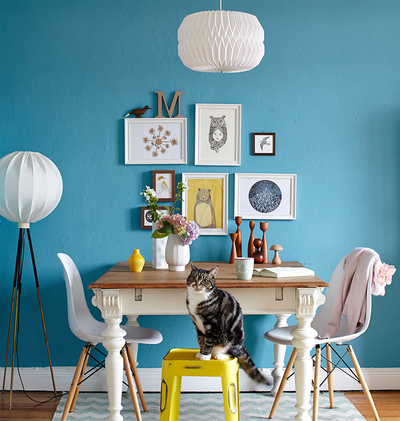 Christmas is approaching fast. No idea for the advent calendar or a festive decoration? Why not have a look at what others do? At the home and living portal solebich.de, which means, so do I live, people dedicated to styling their homes allow you to take a glimpse at their private living areas. Countless photographs inspire the visitor with splendid ideas, all of them implemented with a great deal of imagination and tailored to all sizes of budgets.
The largest online homestyle community in the German-speaking area was founded in 2007. "We want to give inspirations to find one's personal style at home," explains interior designer and co-founder Nicole Maalouf the concept of the solebich portal. "Not by means of staged settings but through photographs that show the real homes where the members of our community live."
Inspiration is provided simply by looking, and by browsing through the categories Christmas Decoration, Living Room and Homestorys or by testing a do-it-yourself instruction. Selected themes, like at this time of the year the Christmas season, are processed editorially and complemented by a shopping section. The core, however, is the community. The community members can network with each other or comment, love and share posts – also in other social networks.
With two homestyle books and the MAGAZINe, the home and living ideas of you and me have found their way into trade. And now and then, fans and community members meet, as they will soon do to swap Christmas presents they think to be not quite perfect. This way, solebich.de extends beyond the limits of its own platform and has created an exciting interplay between the digital and the real world.
Crowdfunding

Funding via Internet is a trend today. If creative ideas, business concepts, real estate projects or startups attract not only a few but cohords of investors on the Internet, this is called crowdfunding. Comprehensive bundled information on this type of investment has been made available since 2011 by the platform crowdfunding.de. The model of funding by bundling small investments is nothing new, but on the Internet the concept has been experiencing a breath-taking development for about 15 years. The first online platform in Germany was launched in 2010. A popular example of crowdfunding is the "Stromberg" movie, for which thousands of fans and investors raised one million euros in 2011.
"Crowd investing offers everybody the opportunity to directly finance a venture in accordance with personal interests, values and ideals," says the editor of crowdfunding.de, Michel Harms. But what is the difference between crowdfunding and donator-based crowdfunding or crowd investing and crowd lending? In principle, it is the type of the return, which is not necessarily monetary. In case of crowdfunding, for instance, it can be the funded product itself.
The basic and background information that is provided on the website includes market statistics and surveys. It further presents current funding projects of the categories real estate, energy, midmarket and startups as well as a number of platforms. The services offered by crowdfunding.de are designed both for investors and for capital-seeking entrepreneurs. The website also gives advice about which model fits with which venture and provides a list of counselling centres.
Nabu.de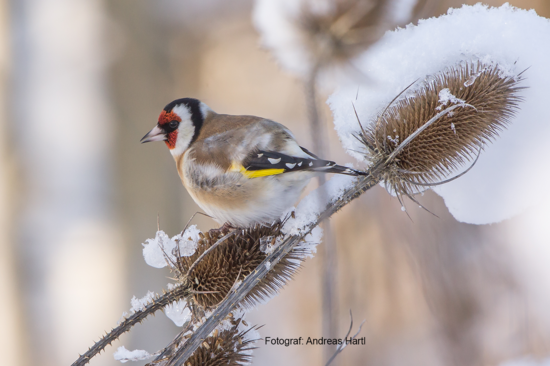 Off you go, into the garden, counting blackbirds, sparrows and robins and reporting the results to nabu.de. About 100,000 people in Germany participate every winter in the nationwide campaign "Hour of Winter Birds" of the German Nature and Biodiversity Conservation Union NABU (Naturschutzbund Deutschland e.V.). With their joint effort they create the basis for tracking the evolution of the bird population and the migratory patterns of birds in Germany.
For six years now, NABU has attracted a stable group of participants with this campaign, and most of them use the website of the federal NABU association. The website is the central converging point of the environmental organisation's online services. "Here, we have more freedom with regard to formats or scope than in the various social media," says senior online editor Daniel Hundmaier. However, he adds, we are winning an increasing number of visitors to the website via Google, facebook and others.
On the website, you find conventional information on animals and ecosystems, such as wolf or wood, as well as practical advice, such as gardening without peat. One of NABU's intentions is to lure people to go out into nature, to experience it and to contribute to its conservation. Through online campaigns like the bird counting or, quite real and hands-on, by carrying toads across dangerous roads. And who wants to get engaged in a group with others will certainly find one in their neighbourhood among the more than 2,000 local NABU branches in Germany.
Digitalcollection.staedelmuseum.de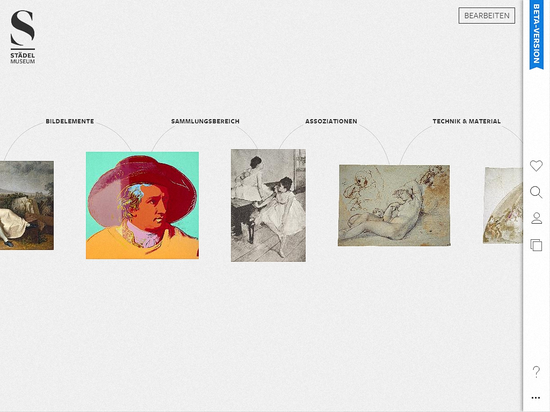 What is the link between Andy Warhol's Goethe (1982) and the portrait of a man of Frans Hals painted in 1638? The motif? The material? The mood? The digital extension of the Städel Museum in Frankfurt am Main does not only answer these questions, it also gives access to unexpected insights. The unique digital exhibits platform digitalesammlung.staedelmuseum.de invites its visitors to take a leisurely stroll through 700 years of art history, to cross borders between epochs and styles, simply by a mouse click, and to take a closer look if something of particular interest catches their eye.
The cloud-based digital extension of the oldest museum foundation in Germany includes more than 1,500 art works in HD-format. They are complemented by 52,000 pieces of detail information and keywords as well as 490 audio sequences and more than 80 film productions.
What is so special about this outstanding service of the Städel Museum, however, is the multifarious linkages that are made available. The new digital platform takes the visitor to a new realm and supplements the physical visit to the Museum by an experience of previously unknown quality. While the exhibition in the real museum always displays only a carefully chosen selection of the complete art-historical collection, users can rummage through the complete portfolio online. They can investigate a work's effect on the spectator, search for specific themes or look up art scientific terms. And they will find an answer. And if they want to, they can assume the role of a curator and build their own exhibition, and share it via the social media.