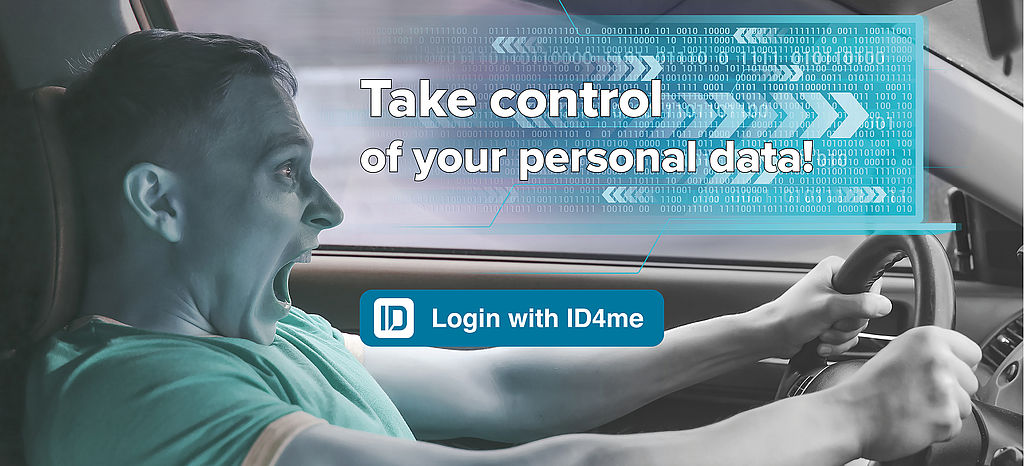 I am using ID4me because it's so comfortable. With ID4me, I need only one login to access online offers. And it's me, who decides which data are transmitted to the individual provider.
With ID4me, there is no need to set up a multitude of accounts or to remember hundreds of passwords. And I am the master of my data: I control who gets access to them.
With just ONE digital identity I can easily keep an overview and I don't have to worry about my data being passed on and tracked. I can centrally manage my personal data and any update will be valid immediately for all my accounts.

I am running an online shop and I use ID4me as login on my website. Thus, I spare a (potential) customer the effort to set up yet another account and to enter their data again because all information is already available to me. This helps to ensure that visitors to my website actually turn into customers.
It is much easier to win customers when they do not have to set up a new account. Without this toilsome step, it takes them just a few clicks to complete their purchase in my shop.
With customer master data being conveniently updated at a central point and the possibility for the login partner to take them over automatically, it is guaranteed that the data are always up-to-date and consistent throughout the entire ecosystem.

I am an ID provider and offer the ID4me service to my customers. Supplementary to their domain, they can set up their ID account at my company. I provide the related technology and administration and safely manage the personal data of the ID user.
If someone uses their ID4me login, for instance to log in to an online shop, I ensure that the necessary data are provided to the shop operator, so that the purchase is smooth, quick and easy for the user. Of course I transmit only data that have previously been released for the specific purpose by the user.

As a so-called ID authority I authorise users to register with online services and manage the releases they have defined for their data, so that only those personal data are passed on that have been specifically released by the user for the respective online service.