Bio Dr. Jörg Schweiger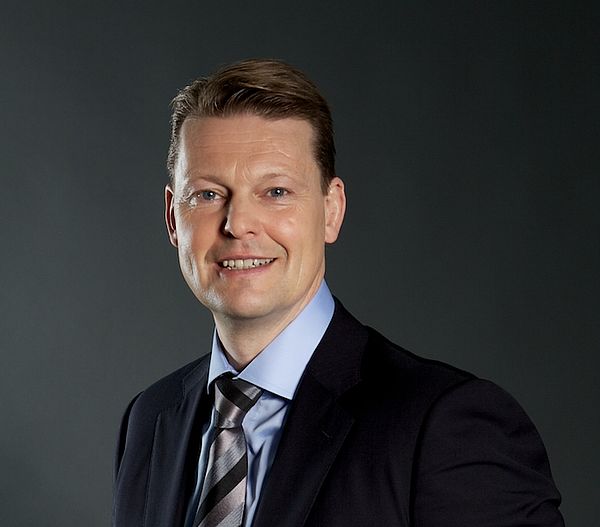 Full-Time Member of the Executive Board, CEO
Jörg Schweiger studied computer sciences at the University of Linz, Austria, and at Dortmund University, Germany. He holds a university diploma and a doctoral degree.

Before joining DENIC in 2007, he had various consultant and management functions at leading technology companies and in the insurance business.

2007 – 2013 DENIC CTO, since 2014 DENIC CEO. In this role, Jörg Schweiger is in charge of Information and Telecommunication Technology, Information Security, Research, Process and Product Management, Government & Regulatory Affairs as well as Public Relations.
Jörg Schweiger regularly represents DENIC at international organisations, associations and conferences, such as NETmundial, IGF (Internet Governance Forum) or EuroDIG (European Dialogue on Internet Governance).
He is actively involved in the multistakeholder process at the Internet Corporation for Assigned Names and Numbers (ICANN):
2009 – 2013 Member of the Executive Board of the ENUM Federation.
From February 2016 to February 2020, Jörg Schweiger was Chairman of the Board of Directors of the Council of European National Top-Level Domain Registries, CENTR. He further represents DENIC as an associated member at the regional TLD umbrella organisations APTLD (Asia Pacific Top Level Domain Association) and LACTLD (Latin American and Caribbean Top Level Domain Association).
Since February 2016: Member of the IGF-D (Internet Governance Forum Deutschland) Steering Committee.
Since August 2018: Member of the Domains & Jurisdiction Contact Group within the Internet & Jurisdiction Policy Network.
Since October 2018: Member of the Board of ID4me AISBL.